SwimCloud lets you easily update and manage your schedule for fans to follow. As a coach or a meet administrator you can:
Create new meets or add existing meets to your schedule
Set up live results making your results available everywhere
Add facility information including directions to your meet
Upload and download event files
Set up time standards and records
To begin, login to SwimCloud and then click on your team page then, go to results and click "Add Meet."
When you select a date and location for the meet we check to see if that meet is already in the database. If not, you can create a new meet.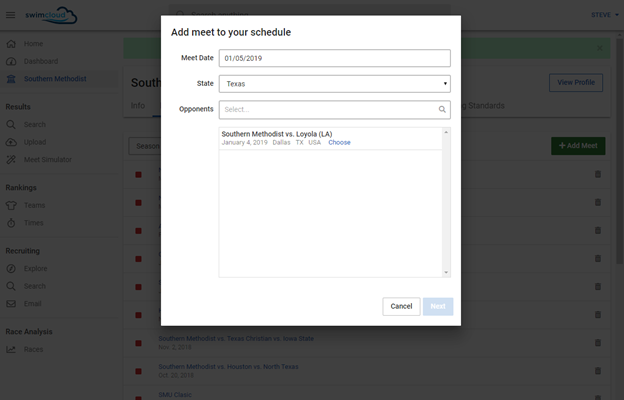 If the meet isn't listed, simply begin entering the opponents that will be competing.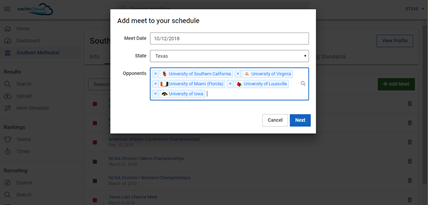 If the meet is a dual or triangular meet, the SwimCloud automatically creates a meet name for you and adds it to your schedule.