This process begins with selecting the desired video to stamp.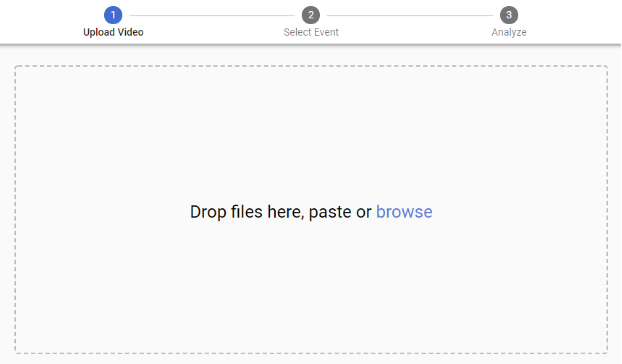 Once the process is completed, you can select from the existing swims from Swimcloud or create a new swim.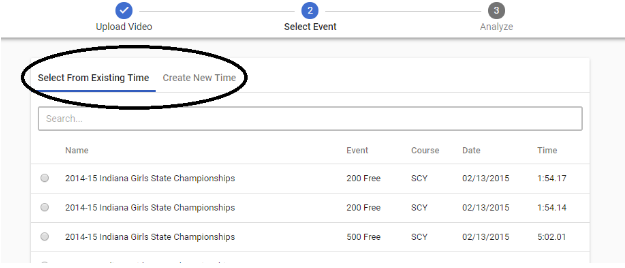 After completing this, you will be taken to the stamping page.  Before beginning the stamping process, it is recommended you adjust the speed control (lower right) to the desired speed to ensure data collection accuracy.  Data collection can be accomplished by using your keyboard, mouse or a combination. The right button (start) will progress from "start" to "enter" to "breakout" to "start turn" to "end turn" to "finish" as you progress through your swim.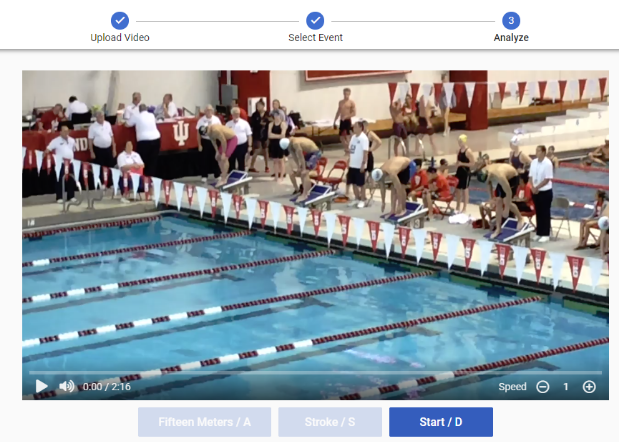 Recommended stamping process: We recommend using your mouse to stamp actions on the right button (start, entry, breakout, etc.) and use the assigned keys (S for stroke) for all other actions.  By doing this, you should be able to focus on the video and know that they are clicking the mouse for the majority of actions except Stroke/S which you will be doing by hitting the S key with your opposite hand.
At any point during or after the swim, you may select "Restart Stamping" to start over.  Once stamping has been completed, select "Next" to be taken to your page of available swims which will include the swim you just stamped (Note: At this point, the swim has been saved to the Swimcloud RA database).

You also have the option of re-stamping swims once they have been completed.