Swimcloud offers high school swimmers a powerful set of search tools to help them find the school of their dreams. This article shows how Swimcloud Varsity Account holders can see where they would fit in at a particular school.
Keep in mind, if this recruiting process gets too overwhelming, Swimcloud has a College Navigator program if you would like additional guidance.
Upgrade your free swimmer profile to a Varsity Account by clicking on the Recruiting (

) menu item on the left menu bar or click this link: https://www.swimcloud.com/recruiting/. You will taken to a screen that looks like this. Click on the Buy $29 button and complete the payment screen that follows.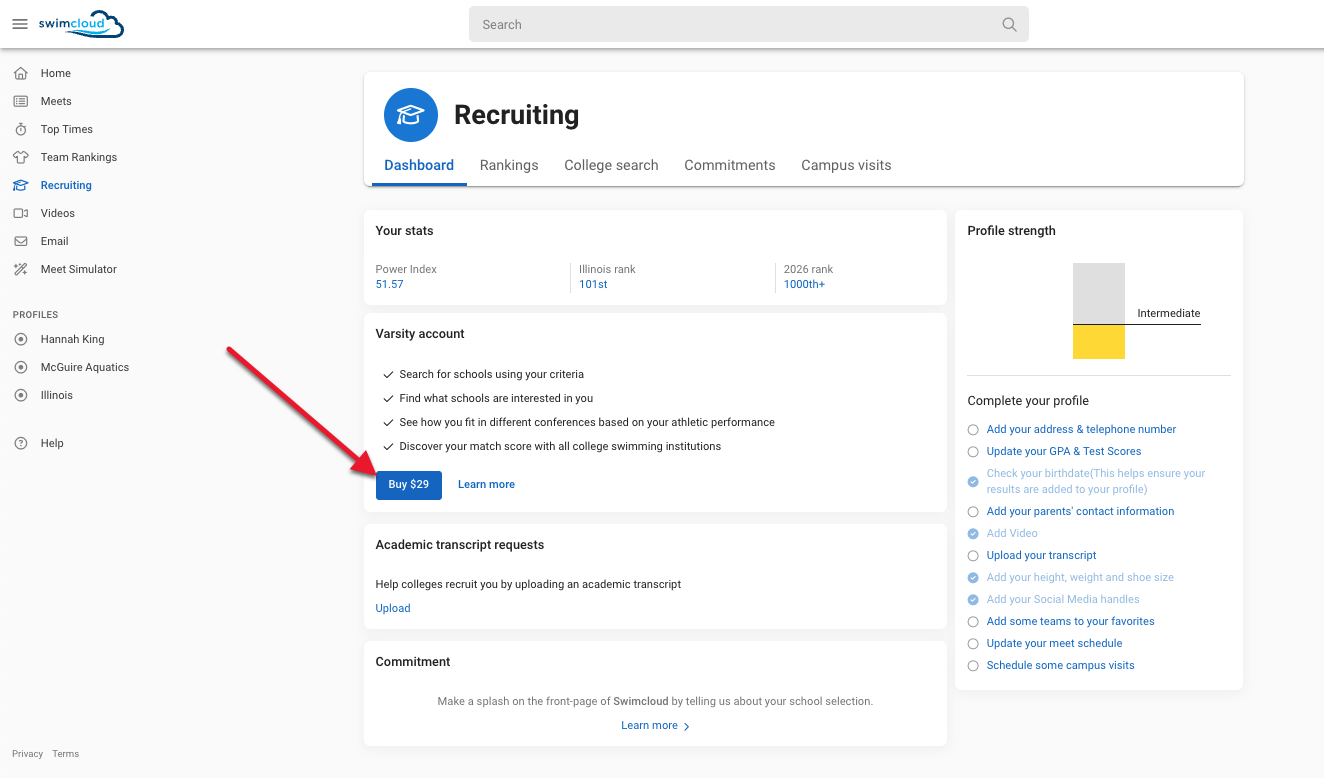 Once you upgrade, there are two ways to access the How Do I Fit feature of Swimcloud.
Option #1
Navigate to any collegiate program on Swimcloud. Click on the How Do I Fit (

)button in the team's header.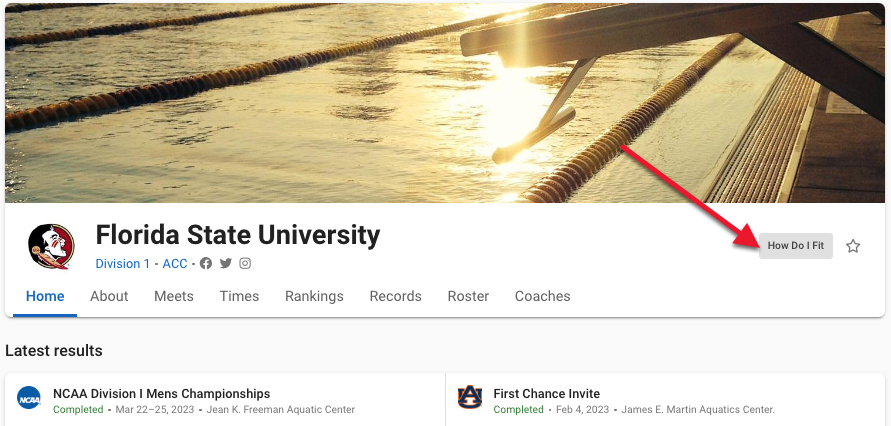 Option #2
Complete a collegiate search using the Recruiting (

) left-side menu item. Click on the College search tab and then enter your search criteria from the selections at the top of the screen.

Swimcloud will present a list of college swimming programs that match your search criterion. Click on the How do I fit button to see the in-depth results for that particular school.